THE BUILDINGS -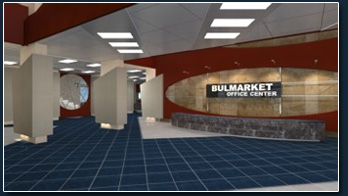 At the two ground floors are situated different service-offices complementing and assisting the business of the companies at BULMARKET OFFICE CENTER.
At the Ground floor 1 a reception desk is situated – customers will be helped finding the company or service they are looking for, at the left there are restaurants and a lobby bar; shops, internet hall and laundry office at the right.
There are stairs and elevators to the second floor and to the office floors above. At the second ground floor are situated conference hall, presentation hall, bank offices, restoration/fitness center, custom office, shops, etc.

The basement sections of both buildings could be reconstructed as a shooting ground, swimming pool and warehouse areas.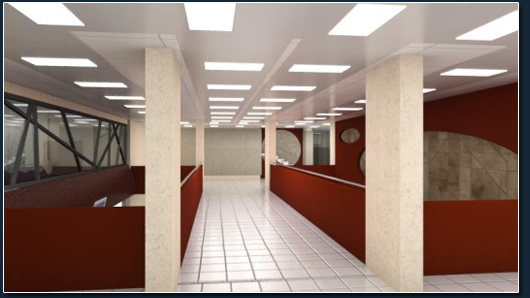 First Ground floor
Entrance, lobby, reception desk, lifts

1.

Restaurant with VIP hall

424.69 sq.m

2.

Lobby bar

143.22 sq.m

3.

Shop

54.90 sq.m

4.

Laundry office

53.97 sq.m

5.

Shop

54.27 sq.m

6.

Internet hall

74.11 sq.m

7.

Shop

68.98 sq.m

8.

Security office

55.85 sq.m

9.

WC

74.96 sq.m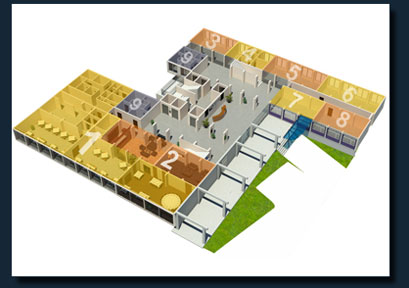 Second Ground floor

1.

Conference hall

59.86 sq.m

2.

Foyer

59.77 sq.m

3.

Presentations hall

83.96 sq.m

4.

Bank/Insurance office

154.16 sq.m

5.

Bank/Insurance office

154.16 sq.m

6.

Restoration/Fitness cente

233.10 sq.m

7.

Servicing premises

30.36 sq.m

8.

Hairdresser's

73.20 sq.m

9.

Custom office агенция

54.90 sq.m

10.

Courier office

54.00 sq.m

11.

Shop

53.56 sq.m

12.

Shop

72.00 sq.m

13.

Administration office

153.60 sq.m

14.

WC

74.96 sq.m